It's safe to say it's been a while since our last roundup here at River and Bear and who can blame us? It's been a whirlwind couple of months; winter has been and gone with the skies opening up to release a mediocre amount of snow, we've had plenty of rainfall and wild winds swirl the River and Bear office. Spring sprang and we were blessed with a few wonderfully warm weeks. Now we welcome Summer. So, what have we been up to since we last caught up?
It's undeniable that Summer is our most exciting time in River & Bear HQ. The guys at River and Bear have been working tirelessly with sister company Street Food Warehouse and Pop Up Bar Hire in preparation for the 2019 Summer of Street Food. We've covered every aspect of marketing, advertising, event management and PR you could imagine – after all it's what we're here for!
In February we got to work. We welcomed a charismatic content creator with a flair for comedy in the shape of Charlie Cottrell. Charlie was tasked with building a brand spanking new website for Street Food Warehouse, a daunting task for a man in his first few weeks of the job but by Joe he did it, and he did it well.

The man behind the magic, Charlie Cottrell
Since then Charlie has been the author of some top-notch blog content, from Around the World at Dorset Street Food Festival to TV Foodie Funnies at Pembrokeshire Street Food Festival. Keep an eye out for some more fun foodie hacks, tips and tricks on the Street Food Warehouse blog.
With the launch of the website came the launch of the first Street Food Warehouse event of 2019. On the 22nd February we had the pleasure of announcing the Swansea Street Food Festival, undeniably one of the most if not the most popular destination on the Street Food Warehouse tour. Since then River and Bear have assisted Street Food Warehouse in launching Sussex, Pembrokeshire, Dorset, Aberystywth and Somerset with more to come. Phew, that's quite a list!
As the budding marketeers behind the Street Food Warehouse launches, how did we ensure each launch was as successful as the last? A solid press release is sent out to the press list we have formed and built positive relationships with, a fully fledged media pack is sent out to the list of local and national bloggers and influencers we've recruited for the event. Mr. Cottrell taps a button, flicks a switch and the festival specific website is launched. Brand manager of Street Food Warehouse, Caroline Kinderman launches the socials with a specially made launch video for each event. And there we have it, ready to launch in 5, 4, 3, 2, 1…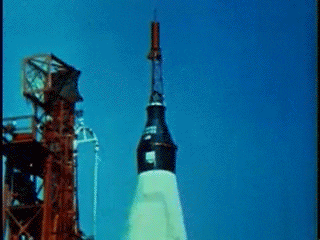 In recent months River and Bear has worked with some huge publications across the United Kingdom, our PR & Campaign Coordinator, Lois Edwards has worked with everyone from Wales Online, The Hastings Observer, Dorset Life to Somerset Life and The Weston Mercury and has formed working relationships with first-class foodie bloggers and influencers across Britain.
National bloggers @marcus_cooks_ and @thefatfoodieuk attended 
Swansea Street Food Festival.
Not forgetting to mention our affiliate work with some major brands and non-profit charities on the side, all wonderfully managed by our two newest members of staff. Say hello to recent graduate Georgia Butterworth and the incredibly hardworking Holly-Jo Smith!
River and Bear have scored some major sponsorships for Street Food Warehouse, the Summer of Street Food is sponsored by the UK's number one hot pepper sauce brand, Encona. The River and Bear headquarters currently mirror something that can only be described as real-life Tetris. An abundance of Encona flavours are built in blocks across the office, from Encona's Extra Hot Pepper Sauce, Jerk BBQ Sauce to Sweet Chilli, expertly stacked next to a box of Encona branded tees. Vendors from each festival have jumped on board and have gladly incorporated the variety of Encona sauces into some of their signature dishes. How did we score such a deal? All thanks to Georgia Butterworth, whose smooth talking ways have landed us and Street Food Warehouse with this amazing opportunity.
 
Recent graduate and gin fanatic, Georgia Butterworth
Holly-Jo has been responsible for the management of Street Food Warehouse's partnership with Cancer Research UK's Race for Life. Never afraid to get her hands dirty, Holly-Jo has been the event manager of past and forthcoming Street Food Festivals and will be working at multiple music festivals this year too! Between festivals, Holly-Jo has managed the Cancer Research UK Race for Life partnership and helped Cardiff based music venue Tramshed fulfil their street food needs. Street Food Warehouse will now be supplying vendors to all of the Race for Life events in Wales this summer, all thanks to Holly-Jo!
 
Happy, happy, happy Holly-Jo Smith
In May, River & Bear went along to the Swansea and Sussex Street Food Festival with Street Food Warehouse. Our team got stuck in behind the pretty impressive Pop Up Bar, pouring pints and shaking cocktails all day and night long, live documenting the events of the festivals as they unfolded and of course sampling some tasty cuisines that we've learnt about through Charlie's series of crafty tips and tricks ahead of the events.
(L-R) River and Bear director Tudor Barber, event worker Beth Prior
and cocktail whizz Catrin Dabell all chowing down on Street Food goodies!
Where to next? Stay up to date with River & Bear's whereabouts here!
Is your business or brand in need of some marketing TLC? Why not send an email to hello@riverandbear.co.uk or give us a call on 02920 340 587 to discuss your marketing, PR and event management needs.