What Is Nostalgia Marketing & How To Do It Well
In 2019, nostalgia is everywhere and we're only halfway through January. From Ariana Grande's thank u, next video, season 3 of Stranger Things teaser to the #10yearchallenge on Instagram and most recently, Tesco's centenary year campaign. As a generation, we love to reminisce what once was, but why? We're a generation that preaches positivity across social media and the concept of "never looking back," but it's clear that we sure love to, well, look back.
It was the 2nd January when I clicked on my Twitter app to see a compilation of the best bops from 2009, clicking on the video and listening to the likes of Kesha's TikTok and Jason Derulo's Whatcha Say, my brain was inundated with memories of 11 year old me dancing around to these songs and with that I downloaded them again. As I sit at my desk and write this blog, Ariana Grande's single, thank u, next plays on the radio and all I can see is the music video that acts as tribute to the best of 90s and noughties hit rom-coms and girlie flicks, such as Legally Blonde, 13 Going on 30 and Mean Girls. So, why are we writing about nostalgia marketing when these events I think back to happened weeks ago?
This week Tesco supermarket launched a new campaign to mark a momentous occasion, their centenary year. The advert sees beloved TV characters, fashion styles and significant people and moments in history sweep the shelves of Tesco's supermarket for the weeks groceries. Mr Blobby, an apollo astronaut, mods, roller girls, wartime shoppers and hippies are just a few of the customers sifting through the shelves for the best deals. It's undeniably a huge throwback across a a range of demographics, appealing to everyone from 80 to 8 years old and on top of that, Tesco have thrown back their prices too!
Chief Customer Officer, Alessandra Bellini, explained the campaign has set out to help customers who "may be feeling the pinch after Christmas." The centenary advertising campaign was created to "evoke nostalgia using iconic cultural moments over the last 100 years. Our main aim was for customers to have a great time." And isn't that what it's all about? The advert has set out to flag up current price savings, including radio, digital and social activity.
So, this brings us to the question just what is nostalgia marketing? Nostalgia itself refers to the "pleasure and sadness that's caused by remembering something from the past and wishing you could experience it again," says Merriam-Webster. The feeling of nostalgia is said to "reduce stress, increase feelings of connectedness and can even influence us to make a purchase."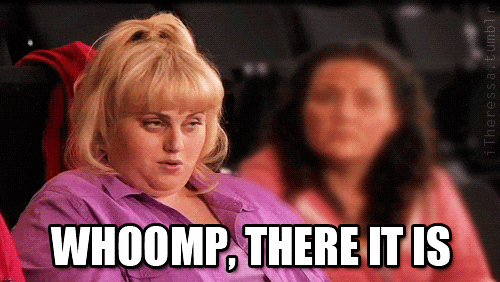 Apart from ensuring their customers have a great time, the aim of the game for any business and brand is to increase sales – we all need to make a living, right? In further support of the aforementioned claim, the Journal of Consumer Research discovered in a recent study that "people actually spend more money when feeling nostalgic. The Journal of Consumer Research put this down to an "increasingly popular trend amongst smart brands to engage in what is now called, 'nostalgia marketing.'"
Brands who have carried out nostalgia marketing well are Coca Cola, Pepsi Co., Buzzfeed, Stranger Things (TopShop too, if you count the success of the Stranger Things fashion line brought off the back of the Netflix Original release) and of course, the aforementioned Ariana Grande and thank u, next – just to name a few.
Coca-Cola brought back a previously discontinued citrus product called 'Surge' for a limited time only, targeting "Fans thirsty for a taste of 90s nostalgia."
Queen of Pop, Ariana Grande revived the girlie flicks and rom-coms we all know and love so much – and if you don't know them, where have you been? Under a rock? Grande's nostalgic throwback racked up a huge 255, 525, 004 views attracting praise from stars of the original films and thus paved the way for her next album, Thank U, Next.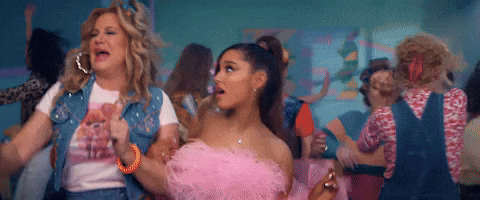 Saving the best until last, when we look at Stranger Things, we can confirm they are quite literally the definition of nostalgia marketing. 80s hairstyles and questionable fashion choices rule the small screen, kids on bikes, reading comics and communicating via walkie talkies. It mirrors the classics of its time including The Goonies and E.T. but for many millennials, myself included, I have no memories of the 80s, purely because I didn't exist. So, why does this cult classic's nostalgic marketing among other nostalgic marketing campaigns work so well for Millennials?
Nostalgia marketing is an emotional strategy of marketing and when we react with emotion to a certain concept/brand/advertisement, we're more likely to act upon it. According to Social Media Today, the millennial generation has an annual purchasing power of $200billion, and yet the millennials remain the most complicated demographic to understand from a marketing perspective. It's understood, millennials aren't loyal, always after the newest thing – or in this case, the most vintage thing. Millennials aren't even loyal to the way they interact and communicate with brands. As previously mentioned, myself included, as a die hard Stranger Things fan, a large percentage of us millennials didn't even experience the 80s, so why do we feel so attached to the overnight cult classic?
Technological advancements is a primary factor for our attachment to how things once were. We often wish for simpler times, where social media and throwback Thursdays dominated our lives, perhaps watching these 5 kids communicate via walkie talkies, ride bikes and fight aliens makes us reminisce the simpler times. Give or take. People often forget a part of the millennial generation experienced the full technological and social media revolution. Millennials went from riding bikes, taking £2.50 to the shop and being home before the street lights turned on to having a phone in their back pocket, blue toothing songs to each other to the rise of social media and now virtual reality? We've had it all.
With access to the internet, the world is at our fingertips. Millennials gained access to the 80s and 90s archives and beyond, including access to pop culture artefacts before we were even born, allowing us to reminisce what once was and feel nostalgic about these events, these trends, these people. Evidence suggests that a surge of nostalgia into a marketing campaign can give a brand the boost it needs to advance within the millennial generation, millennials are more likely to converse and even purchase a product as a result of nostalgia… As long as it's done correctly that is.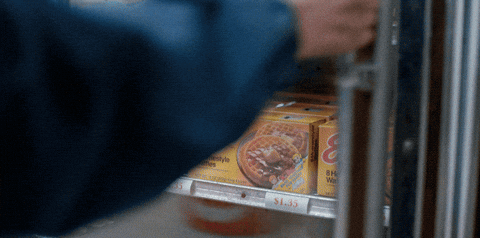 What makes a successful nostalgic marketing campaign?
To put it bluntly, you have to be on trend, your finger must be on the pulse of what everyone is talking about, use that trend for your campaign. Nostalgia is all about modern culture. If you don't hit the right wave, get the exact moment, mishear a conversation, misinterpret a trend, you put your campaign at the risk of being considered "out of touch," or even worse "irrelevant," this comes from Forbes journalist, Lauren Friedman.
Social media is your friend. A nostalgic marketing campaign doesn't need to be fully authentic, social media is your greatest marketing tool. Use this free form of advertising to your advantage, you have the opportunity to partner with other companies, other brands, other apps all from the touch of a button. Stranger Things hit the nail on the head after partnering with online broadcasting service, Twitch and other social networks to encourage conversation., resulting in them spending little to no time on marketing. Let's not be too hasty in forgetting #justiceforbarb (although nobody deserved as much justice as Bob).
Attention to detail. Whilst you can mix modern elements into your nostalgic marketing campaign, be careful with what you choose. It's the fine details that form the memory you desire within a person's memory, incorporating too many modern touches into a nostalgic campaign can result in a confusion of decades. A mistake like this can result in Friedman's previous point, you become "irrelevant." Who knew the psychology of millennials was so complex?
Whilst you don't have to be fully authentic you also have to remember, authenticity is key. It's a tricky one. An obvious example of this is Stranger Things title sequence, a captivating title sequence due to the fine details that have been thought out and planned, from the font, to the colours to the graphics. It's 80s, it's iconic and it's authentic.
Nostalgia marketing, it's a back and forth process… You shouldn't be afraid to mix the memories of the past and the novelty of the nostalgia you're trying to create with the modern world and modern culture. The Stranger Things team released a virtual reality/360 degree video allowing viewers to experience the show. The video stands with over 4million views. Of course, we don't all have the budget of the Stranger Things teams in our back pocket, but drone footage is a great way of advertising your business/brand/product and is a step in the right direction of filming if that's what you're after and most likely a smaller investment. Just keep that finger on the pulse.
Creativity, interaction and modern touches make your marketing campaign the best it can be. What's nostalgic and interactive and modern? You can't be thinking of anything else but Black Mirror's interactive and multiple choice film, Bandersnatch. A 90s film with multiple endings based on the decisions you make using your remote. Sounds easy, right? It's terrifying. BUT the marketing behind it is genius, despite the dark endings, wrong turns, the crippling choices (when it asked "Sugarpuffs or Frosties" I almost lost my mind) the interaction from consumer to producer was incredible. Bandersnatch achieved the results any brand would want from a nostalgic marketing campaign and it was down to the combination of nostalgia, interaction and creativity.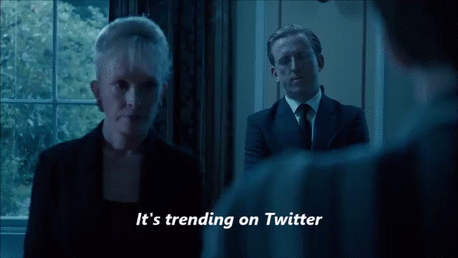 What do you think of nostalgia marketing? Do you have any favourite campaigns? Can you think of any others? Let us know in the comments!
If you're looking for an experienced events management agency to help you organise and manage your event, why not get in contact with us today, give us a call or drop us an email and we can talk through your options.